About Ealing Physio
Ealing Physiotherapy Limited was established in 1990 with an aim to provide the best of "hands-on" physiotherapy to the patients in and around Ealing. The clinical team brings in many decades of combined clinical experience between them and only aim to deliver the best of evidence-based physiotherapy could offer. The team constantly engages in accredited training programs with current trends of clinical practice.
Our Team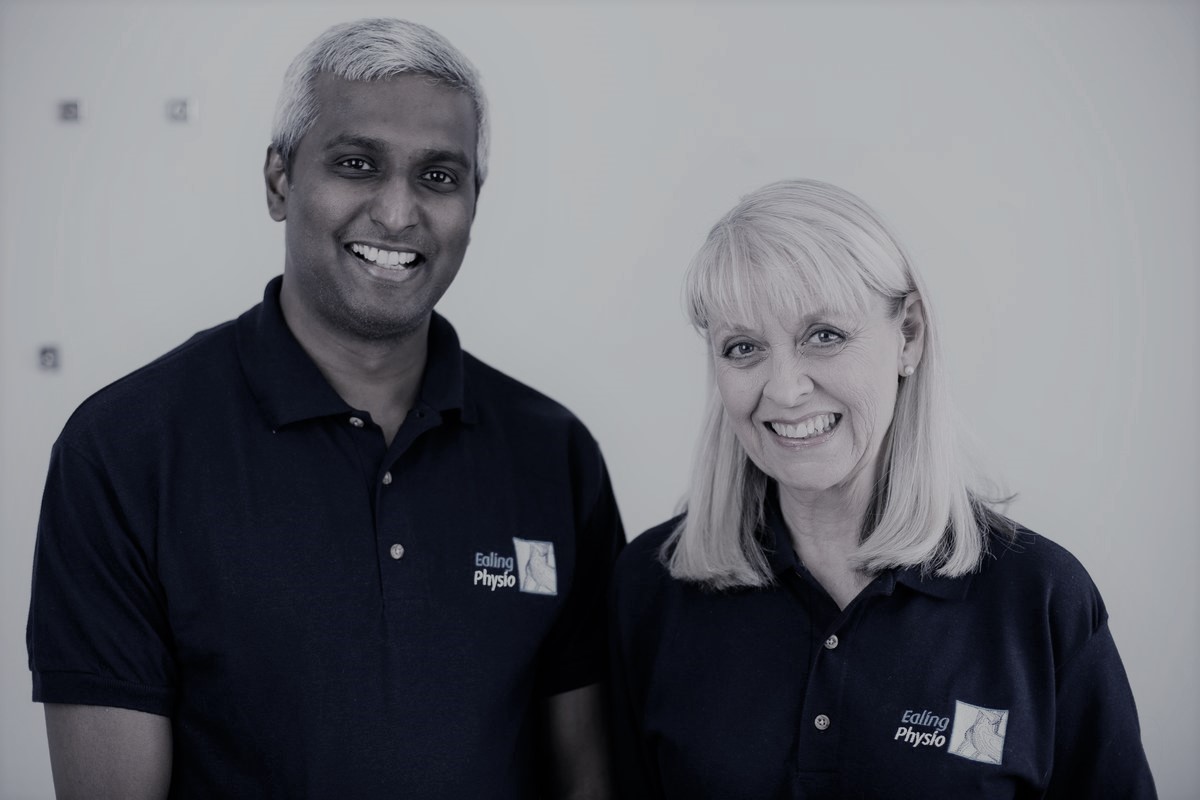 Karthik and Christina has worked alongside each other for more than 12 years. While Christina retired and has remained as a business consultant within the business, Karthik has took the role of clinical director.
Together their aim is to provide the best of "hands-on" physiotherapy to the patients in and around Ealing. The clinical team has more 70 years of combined clinical experience between them and only aim to deliver the best of evidence-based physiotherapy could offer. The team constantly engages in accredited training programs with current trends of clinical practice.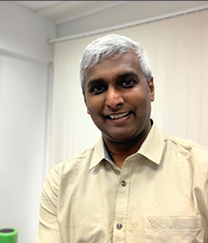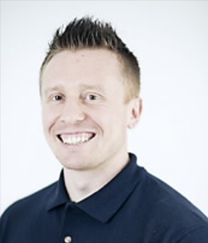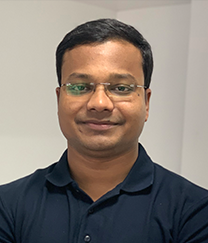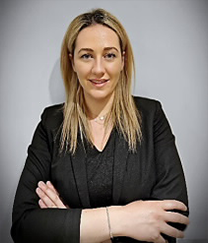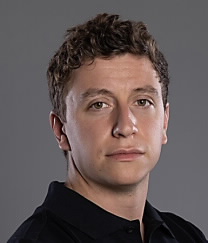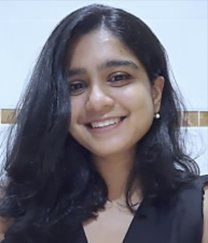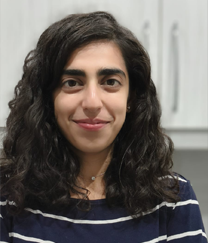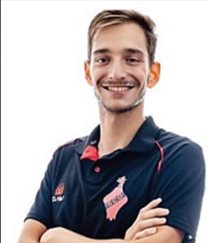 Ealing Physiotherapy Clinical Team
Karthikeyan Krishnaswamy, Clinical Director, Ealing Physiotherapy Limited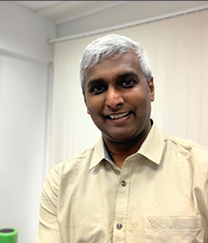 A highly skilled and revered Consultant physiotherapist - Karthik works with some of the world's leading Neurosurgeons, Orthopaedic Surgeons, Sports physicians, Fellow Physiotherapists, Radiologists, Pain Consultants & Rheumatologists based between London and Oxford. He was worked in an array of setups including NHS, British Army and Private Practice.
He is the clinical director of Ealing Physiotherapy and also delivers clinical services as a Consultant Physiotherapist at Oxford John Radcliffe University Hospitals. He also sits in the Neurospinal MDT meeting discussing complex neurosurgical spinal cases along with Spinal Neurosurgeons, Neuroradiologists, Neurosurgical registrars and fellows.
He is committed to strategic ongoing training programmes, focusing on evidence based clinical practice.
Karthik holds a Master's degree specialising in Musculoskeletal Disorders. He has completed multiple post graduate qualifications including Credential McKenzie Practitioner status, Manual therapy and osteopathic training programs, Acupuncture, Soft Tissue & Joint Injections, Independent Medical Prescription & MSK Diagnostic Ultrasonography.
His combined skills within the field of musculoskeletal speciality allows a comprehensive clinical assessment and care to his patients.
Publications:
Poland's Syndrome Associated with Thoracic Spine Soliosis - A Case Report. Click here to view the article.
Bakers Cyst Occurrence Following Arthroscopic Medial Meniscal Debridement in a Recreational Athlete: Some Potential Indications for Ultrasound Guided Needle Aspiration. Click here to view the article.
Serial Intrarticular Low Dose Corticosteroid Injections for Frozen Shoulder Pain Management: A Case Report. Click here to view the article.
Here is what some of his patients have to say about Karthik,
"...Karthik analysed and reviewed the problem at every visit and adapted the treatment according to feedback. The result is that I am pain free and able to progress... Many thanks." - Jean H.
"My appointment with Karthik Krishna went brilliantly. I came in with acute lower back pain. It was so bad that my movement was restricted in many ways but left feeling so much better. He explained what the problem was and how to address it. At the end I was given a couple of simple but effective exercises to do at home. With a few more sessions I'm hoping to be 100% soon. Definitely would recommend!" - Marcela Pallova
"I have visited Karthik for a few months. He is so professional and tried a different treatment that no other physio tried before. I'm so thankful for karthik, what he does is ***magic***. My ankles say thank you! Would highly recommend! " - Miss Fê
"Very good experience!
Friendly receptionist to ask questions and answers calls quickly. Karthik was very professional and knowledgeable (seemed very overqualified for a physio tbh but I ain't gonna complain about that haha) explained everything very well and also a pleasure to talk to!
Definitely sure to come back for any further physio needs ☺️" - Ben Liew
Grzegorz (Greg) Nowak MCSP, Senior MSK Chartered Physiotherapist & Acupuncturist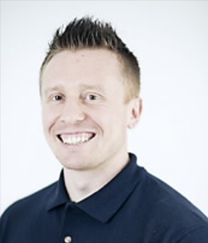 Grzegorz (Greg) is a highly respected and experienced physiotherapist, who combines various techniques to help patients overcome pain and dysfunction. His treatments ensure a fast and effective, long-term recovery from injury. Grze holds a Bachelors and a Masters Degree in Physiotherapy. As an outstanding specialist, his expertise helps his patients feel assured of a fast and effective recovery.
" I would highly recommend him to anyone - He is always calm and understanding. Greg has recommended exercises and helpful tips on how I should adapt my lifestyle patterns to help me going forward. Greg is loyal to his patients, he is one of the most hardworking and meticulous individuals I have met..." - Helena S. (Consultant) London, May 2015
He has worked with professional footballers and has a strategic interest in the development of muscle strength and endurance. As a keen sportsman, he strives to obtain better performance and general fitness, in order to support athletes or those genuinely interested in sport or body building. Grze is fluent in English, Russian & Polish languages. Grze has completed various post graduate programs including Mulliagan's Mobilisation program, Robin McKenzie program on Spine and Peripheral MSK disorders, Dry needling and Acupuncture course etc. He continues to keep abrest of the latest evidence based clinical practice.
Here is what some of his patients have to say about Grze,
"Tiny but perfectly formed. Spotless, very professional. Greg the physio was superlative, very knowledgeable and up-to-date in the techniques and exercises he used" - Caroline
"Gregor is an absolute legend! I've just completed 10x sessions at Ealing Physio with Greg and can't speak highly enough of the service provided - from initial assessment, going through history of injuries to identify the core issue, to managing the rehab with stretches and recommended exercises for me to do with my PT. Also, always good to have a good ole chat whilst on the table, which almost made it a social, as well as rehab, visit! Thanks so much Greg. Hopefully I don't see you again (in the nicest possible way!). Cheers, Matt." - Mathew Peck
"I had neck problems and had GREG - he was simply amazing. He is very patient and excellent at giving long term solutions (not all physios are). Highly recommended" - Ravinder Masaon
Jyothish Kumaran, HCPC Registered Chartered Physiotherapist with advanced training in Myofascial release methods & dry needling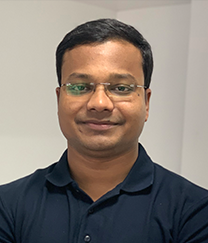 Jyothish Kumaran known as Jo joined us at the end of 2018 and has steadily grown into the Ealing Physiotherapy family. Jyothish is a Senior MSK physiotherapist skilled in treating musculoskeletal conditions including sports injuries. He is the university topper and gold medallist on his Bachelor of physiotherapy Programme. With his passion in treating pain conditions, he underwent a series of Post Graduate training in various disciplines of manual physiotherapy which enabled him to treat even both acute and severe long-standing Musculoskeletal pains
He has worked previously with athletes, geriatric and paediatric populations. He is eminent in treating spinal and peripheral joint pains. On top of that, he has highly specialized and advanced skills in treating vertigo, temporo-mandibular joint dysfunction as well as headaches etc.
He has successfully treated conditions like vertigo, tinnitus, dysmenorrhoea, headaches and testicular pain in many patients which not many physiotherapists treat.
He believes in curing a problem rather than just reducing the symptoms and adopts a unique assessment strategy which involves assessing the past pains that a patient has had in order to study its impact on the current pain / dysfunction, which is very holistic and mandatory to achieve a long standing cure. His reported success on various conditions that has previously failed to achieve recovery is remarkable! Jyothish has completed various post graduate training programs within MSK.
He himself is an athlete who has participated at university levels and a very keen football and basketball player.
Here is what some of his patients have to say about Jyothish
"The best physiotherapy in London!
After suffering from a knee pain for 2 years (I was literally limping!), and trying 4 physiotherapists, 2 knee surgeons with 2 MRI scans. Jyothish was able to diagnose me and put me in an effective treatment plan which is improving my knee week after week. Highly recommend!" - Tarek Aljneidi
"I have been attending Ealing Physio for a knee injury. I was seen by Jyotish who assessed my knee and diagnosed it in the first session. I have gone from having pain whilst walking to being able to resume my 20km+ running regime in a four month period thanks to Jyotish's expertise (and a lot of squats). The whole team at Ealing Physio are very professional, the physiotherapists are extremely knowledgeable and clearly experienced in their respective fields. I have had no concerns attending this clinic during the COVID-19 pandemic, social distancing was respected where possible (obviously not possible during treatment), infection control was very well managed. I have no complaints! Thank you Ealing Physio and Jyotish" - Olivia Collins
"Great physio practice, friendly, efficient. A special thanks to Jyothish who sorted out a long-running injury." - Iain Wrench
Arilda Sinanaj, HCPC Registered Chartered Physiotherapist, Orthopaedic Manual Therapist and Pilates Instructor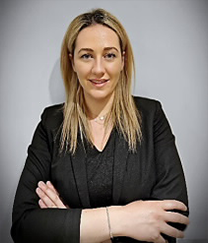 Arilda is a chartered physiotherapist with excellent manual therapy and rehabilitation skills. She has wide experience in treating musculoskeletal disorders and sports injuries. Arilda obtained her Physiotherapy degree from Greece and also has a diploma in manual therapy, Clinical pilates post graduate training in Myofascial pain syndrome & dry needling.
She is enroute in completing a Masters Degree in Sports and Exercise Medicine from St. Mary's University, London. Arilda is well versed in musculoskeletal assessment and management for both sports injuries as well as non-sports related complaints.
Arilda incorporates the Pilates training into her clinical practice and is very specific about addressing underlying instability and muscle dysfunction in treating her patients.
Her caring nature coupled with detailed clinical knowledge on assessment and focussed approach on hands-on physiotherapy treatment methodology is well liked by her patients.
Arilda in her own words, "I enjoy the idea of taking care of both mental and physical health. I spend time to do regular running and keeping fit". "My physiotherapy and post graduate training has given the knowledgebase and I enjoy treating patients to achieve the best outcome whether it be a sports injury or other musculoskeletal complaints".
Here is what some of her patients have to say about Arilda,
"I went there to be treated for a pain in my right arm. Arilda told me what the problem was and then did some mobilization exercises and gave me an exercise plan. We are still working together to fix my back issues and everything that she recommended is helping to improve my condition. I am very happy with the rehabilitation plan and how friendly the practitioner and the secretary are. I 100% recommend them" - Paola Correnti
"This place has saved me so many times I genuinely love them and owe them my life ❤️ Arilda has magic hands and I always leave feeling improvement. Can't recommend enough" - Janet Slack
Adam Ashall, MCSP, Senior MSK Chartered Physiotherapist with special interest in Sports Medicine.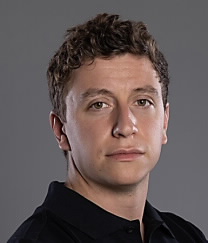 Adam currently works part time at Ealing Physiotherapy and brings with him a wealth of knowledge working with elite sports teams specifically rugby. Adam has worked both within the NHS and the sporting environment predominantly with the rugby clubs and is keen advocate on early injury rehabilitation with focus to return to sports.
Adam currently works with the British Ministry of Defence treating elite soldiers. Adam holds a first-class degree in physiotherapy and also has completed an MSc in sports and exercise medicine.
Adam's experience in hospitals and professional sport is an asset in clinical assessment and treatment of a wide range of sporting and non-sporting conditions, aches and pains. In Adam's own words, "For each case I take a holistic approach to achieve optimal management and care, all with the aim of meeting my patient's goals".
He is highly motivated and take great pride in seeing my patients returning to their daily living, exercise and sports. Of course, he loves horse riding!
Adam continues to develop his professional training program and has completed various post graduate training programs in sports medicine and manipulative therapy.
Here is what some of his patients have to say about Adam,
"I couldn't be happier! Over the summer I was treated by Adam Ashall, he was wonderful. I hadn't been able to run for 2 months due to knee pain and I was very frustrated. He spotted very quickly that the problem was in fact, in my toe and the foot muscle chain. In four sessions and following the exercises prescribed daily at home I was back up and start running again! I can't describe the joy! We kept on working for a few more sessions while I would increase the mileage. Adam is a super reliable physio, very committed and amazing to work with." - Neus Beascoechea Segui
"Had a shoulder dislocation and from past experiences it would've taken me 3 months to get back to playing football. With Ealing physio, specifically Adam, I was back to playing football after 6-7 weeks after the injury. Highly recommend Ealing physio. Staff are all amazing and friendly. If you have a sports related injury, ask for Adam 10/10 physio. He'll make sure you get back to the pitch in no time. 5 stars all round" - Ateed Butt
Riddhi Dunung, HCPC Registered Chartered Physiotherapist with Special Interest in MSK and Vestibular Rehabilitation.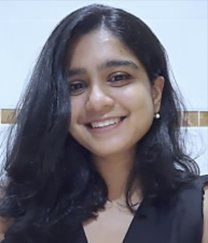 Riddhi Dunung, is a specialist physiotherapist with 6+years' experience in Neurological & Vestibular Rehabilitation, Musculoskeletal disorders, and Pilates. She brings in with her a passion for research, evidence-based practice, and service improvement.
Riddhi has joined us at Ealing Physiotherapy limited in 2022 and steadily growing with our practice. She has previously worked at multi-speciality hospitals engaging in advanced rehabilitation of neuro and musculoskeletal disorders both pre- and post-surgical.
She is adept in using Pilates Reformer, SAEBO glove, Functional Electrical Stimulation, Huber 360, Virtual Reality, Body weight support treadmill etc. Riddhi has holds a master's degree in Physiotherapy from India and completed Vestibular rehabilitation from North Carolina, USA. She also uses dry needling and incorporates this within her clinical practice. To make an appointment with Riddhi, please call our friendly reception team.
Here is what some of her patients have to say about Riddhi
"I highly recommend Ealing Physio! I was struggling with tennis-related foot pain and Riddhi helped me recover quickly through targeted physio sessions and also by recommending some self-treatment for me to take at home to speed up my recovery. I was back on the court in just a few days of treatment and could see a significant improvement!" - Rachel NL
"I was suffering from vertigo a month ago and the GP prescribed me with some medications which worked after 2 days. However, the side effect was constant headache. My vertigo is basically a rocking forward and backward sensation. Two weeks ago, I attended West Ealing Physio and Riddhi suggested 3 sets of balancing exercises to carry out at home. I felt so much better after 3 days. I had my second appointment last week and Riddhi suggested some more balancing exercises. I feel so much better, and my vertigo symptoms are 80 to 90% gone without medication. Highly recommended for vertigo treatment." - Eddy Lai
"Very helpful and quick make appointment.
Riddhi is very professional and patient." - Rahul Gill
Simran Chandani, HCPC Registered Chartered Physiotherapist with an MSc in Sport Physiotherapy & Rehabilitation Sciences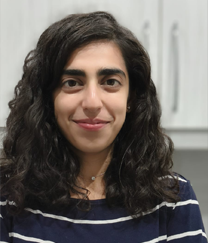 Simran is a skilled and empathetic musculoskeletal physiotherapist with a robust background in biomechanics, movement dysfunctions & kinetic chain analysis which enables her to tackle pain management holistically. Her previous work experience within hospital, clinical and on-field sport set ups have enabled her to demonstrate an expertise in treating a wide array of acute, chronic and sporting musculoskeletal conditions. Additionally, she has a special interest in treating running related injuries and, in the past, has evaluated the foot posture of 180 runners at marathons. She has also worked as a sport physiotherapist for 3 youth volleyball teams in Belgium as well as successfully conducted ergonomic sessions in the corporate sector.
Simran enjoys solving challenging clinical problems and consistently strives to keep up with current evidence-based practices. She holds a masters in Sports Rehabilitation and Musculoskeletal disorders from Belgium and is well equipped with the latest knowledge and techniques to deal with neuro-muscular pain and sport injuries. Additionally, she has completed various post graduate certifications including upper quarter, lower quarter, and advanced Mulligan Manual therapy concept, clinical Neuro dynamic solutions, Blood Flow Restriction Therapy, Rigid & Kinesio taping, etc.
Outside of her profession, she is an ardent reader and a motivated marathoner. Both of her hobbies have consistently enhanced her ability to develop goal-oriented structured rehabilitation plans for her clients. In Simran's words, "Through multidimensional physiotherapy, it is my aim to enhance the quality of life for my patients by empowering them to feel in control of their pain."
Here is what some of her patients have to say about Simran
"I highly recommend Simran whom I've been seeing for MSK issues. She quickly diagnosed and explained the causes of my problems. Just as importantly, Simran is a warm caring professional, exuding passion for what she does. She instils confidence in me that by working together, my mobility will improve. I trust her." - Debra Fox
"Simran has given me the knowledge to better understand my body and handle any niggles I get whilst running. Cannot thank Simran enough." - Jonathan Mills
"I can't thank Simran enough for quickly identifying areas of weakness and giving me a comprehensive exercise plan to prevent the recurrence of the knee pain. She also gave me strategies to avoid further injury and the confidence to complete the 80 miles of coastal path!" - Catherine Lewis
Miguel Albuquersque HCPC Registered Chartered Physiotherapist with post graduate training in Orthopaedic Manual Therapy and Sports Medicine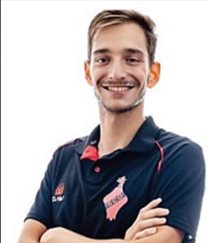 Miguel has recently joined us at Ealing Physiotherapy Limited. He is a hardworking, young individual who is determined to succeed, passionate about everything he does and eager to make progress.
Committed, responsible and reliable physiotherapist with academic and professional experience in musculoskeletal disorders, interested in sports injury rehabilitation.
Miguel qualified from Portugal as a physiotherapist and has completed multiple post graduate training programs within musculoskeletal and sports medicine.
He holds a post graduate specialisation in Orthopaedic Manual Therapy. He has worked within football clubs in Portugal and completed post graduate training with the football association in United Kingdom. He is also trained in acupuncture and dry needling.
His recent interests include treating patient with persistent pain within musculoskeletal disorders. His approach to the patient is strongly based on manual therapy and holistic clinical assessment and treatment.
To request an appointment click here.
For more information on the conditions we treat and services we offer, or to Book an appointment online please call 020 8847 1887 or email us at reception@ealingphysio.co.uk